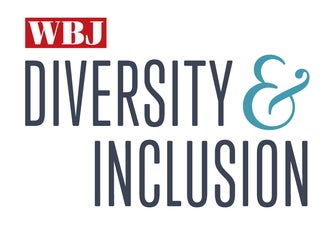 IMPACTING POSITIVE CHANGE
WBJ's Diversity & Inclusion Forum serves to educate and inspire business and community leaders on how to deliver meaningful cultural change and positive business results through their DEI initiatives. Research indicates that diversity, equity and inclusion is a powerful driver for business performance and innovation. 
This year's annual forum is aimed at helping our audience develop a deeper understanding of how the impact of a well run DEI program can improve operational performance while enriching the community. This forum will feature a keynote presentation followed by a conversation with local leaders offering practical steps businesses of all sizes can incorporate to create a powerful, creative and supportive culture.
Special Keynote Presentation: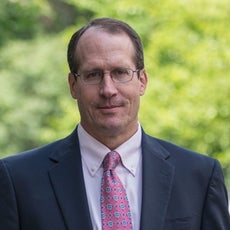 Jeff Fuhrer, is a Non-Resident Fellow at the Brookings Institution and a Foundation Fellow at the Eastern Bank Foundation. He was previously Executive Vice President and Director of Research at the Federal Reserve Bank of Boston, where he was also responsible for the bank's diversity and inclusion functions, and a long time keynote presenter at WBJ's annual Economic Forecast event. 
Jeff will be discussing his new book THE MYTH THAT MADE US about economic inequity, racial justice, and the role that key narratives have played in perpetuating both, along with providing a way forward —solutions that will rebuild opportunity in a way that pays off many times over for the investment.
Our panel of professionals will explore: 
Creating transparent, mindful and intentional goals and strategies.
Using data as a guide in creating strategy - provides insight into trends, risks, and opportunities. How can it serve as a baseline to measure progress going forward and track the impact of DEI initiatives?
The tangible benefits of DEI in terms of innovation, employee engagement, market competitiveness, and profitability.
The qualities and behaviors of inclusive leaders and how to develop them within the organization.
How to ensure that DEI efforts are sustainable over the long term and not just a short-term initiative.
Ways in which the company can engage with and support the local community, particularly in underrepresented areas.
Affirmative Action - are companies using this as a way to avoid doing the work?
Moderator: Valerie Zolezzi-Wyndham, Founder & Owner, Promoting Good, LLC
Stay tuned - additional speakers coming soon!
Timeline:
3:00PM Doors Open & Networking
3:30PM Welcome Remarks
3:45PM Keynote Presentation
4:10PM Panel Discussion 
5:00PM Closing Remarks and Networking Reception (hors' d'oeuvres & cash bar)