Nominations are now closed. Stay tuned, winners will be announced in our November 27th edition!
Worcester Business Journal's annual Health Care Forum provides a lively discussion of important industry trends that are driving change throughout our region's Healthcare system. Our 2023 Forum will introduce an exciting new element to the event - the Central MA Champions of Health Care Awards!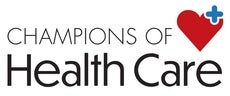 Central Mass Champions of Health Care Awards
This special awards program will recognize those in the healthcare field who are excelling in helping others, promoting innovation or improving access to care. We aim to shine a light on our region's healthcare champions and tell their story.
WBJ is now seeking nominations for outstanding leaders in the healthcare industry who are the epitome of a Champion. Whether they are companies, doctors, nurses, specialists or managers, working on the front lines or behind the scenes. We want to hear about those who go above and beyond to provide pivotal support and make significant contributions to keeping us and our community safe and healthy throughout the year, and during challenging times. 
Please join us in nominating, thanking and celebrating our community's everyday champions. Honorees will be announced and profiled in our Nov. 27 edition and recognized at a special celebration during our annual Central Mass Health Care Forum.
Central Mass Healthcare Forum
WBJ's Healthcare Forum is our premiere industry event where attendees hear from area leaders about the changing healthcare landscape - and how those changes might impact their business. This year's forum will offer insights about the industry's top challenges, opportunities and innovations in areas such as delivery of care, workforce development, healthcare equity and access.
Stay tuned - event date and further program details coming soon!
Event sponsorships are currently available. For information, contact Mark Murray at mmurray@wbjournal.com.