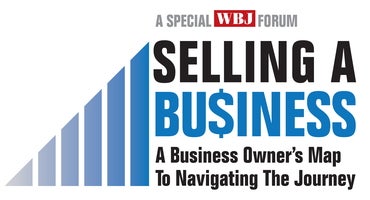 If you're a business owner looking to learn more about how to successfully exit your business sometime in the future, this special forum is for you! Our lineup of speakers will share both the pitfalls and best practices on how to manage your way through that process. 
No one owns their business forever, and developing a plan to maximize the value of what is likely your greatest asset is critical in achieving the future that will be the best for the company, yourself and your family.
Don't miss this timely and informative event! 
*Bonus - All attendees will receive a copy of the bestselling book  The Graduate Level of Business Ownership: The Secrets of Business Success and Personal Happiness 
In this session we'll share helpful tools and best practices, topics to  include: 
A Personal Objective Planning Process

Scaling Up/Value Growth Strategic Planning

Transitioning Management Roles & Responsibilities

A Pre-Sale Planning Checklist

Planning for the Future: What Comes Next?

Minimizing Taxes in any Transaction 

Sale Proceeds: Your Investment Options

The Current Transaction Market Environment

Managing a Deal from Start to Finish

War STORIES from OWNERS who have SOLD: Managing the due diligence process, the sale, and in some cases, working for the new owners. 
TIMELINE
3:00PM Doors Open & Networking
3:20PM Welcome Remarks
3:30PM Session 1 - Mapping The Business Owner's Journey – A Successful & Proven Process
3:50PM Session 2 - A Team Approach – Pre-sale Investment Strategy and Tax Planning
4:10PM Session 3 - Getting Ready For the Sale & War Stories From The Trenches Panel
4:50PM Audience Q&A
5:00PM Closing Remarks & Networking Reception