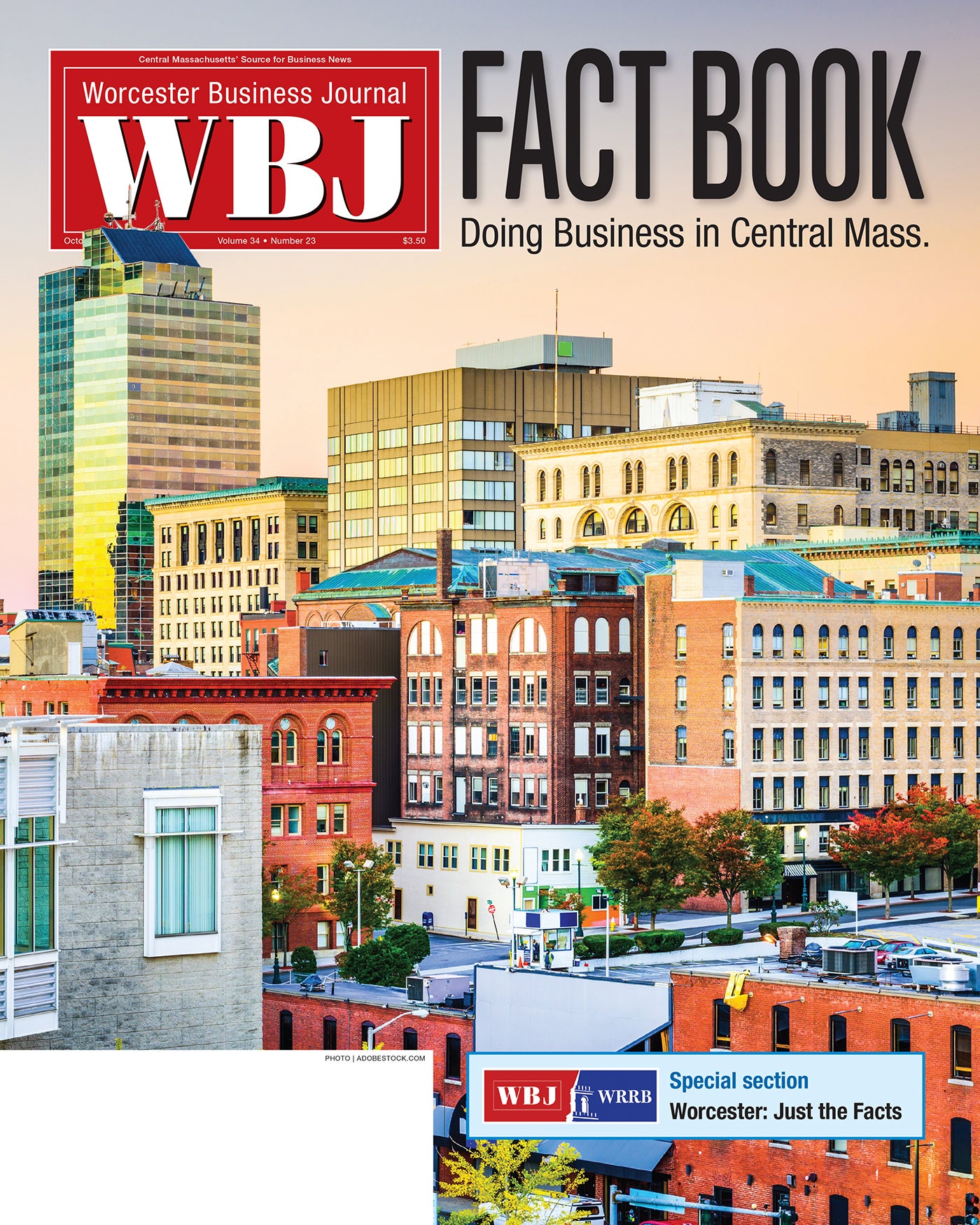 Fact Book: Doing Business in Central Mass. is WBJ's annual publication examining the Central Massachusetts economy through data, charts and features with an longer view of the happenings in the local business community.
Worcester Business Journal first launched the annual publication "Fact Book: Doing Business in Central Mass." in 2017, originally designed as a way to let professionals from outside the region understand what it would be like to have their operations here.
While that concept worked for the first couple of years, we decided to switch the focus back to our traditional audience – business decision makers already in the region – in order to provide market intelligence to help them run their organizations better. More than just a regular print edition of WBJ, Fact Book takes a higher elevation look at some of the more static aspects of the Central Massachusetts community. So, in this edition, we've replaced the news-of-the-day approach typical of our regular print issues with many, many more charts and graphics on the region, all anchored by four stories taking a longer-term look at the local economy.
View This Digital Edition